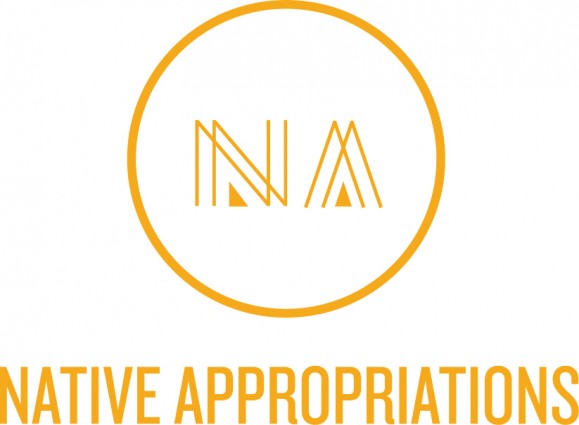 Why hello friends. In the past year or so a lot has happened in the life of Native Approps, and now, as Dr. Native Approps, I've started a new chapter at my first big-girl job in a long time. I've also moved from MA to CA to AZ and now to RI, and now that I'm (relatively) settled, I want to make a recommitment to the blog and our community that has grown and developed into something so super awesome that I never could have imagined.
Back when I started the blog in 2010, I had a model of posting something *every* day, even if it was a quick "Random Appropriation," and I want to return this regular content model (I'm trying to be realistic as well…so don't get too excited). Here are the new "categories" I've been working on, and my goal is to be consistent with posts, so you can expect new things regularly (I also feel that by making this public it's a commitment to this plan!).
Ready? Here we go:
Long-form take downs
This is what you've come to expect from me, my open letters, my epic take downs, the long musings and think pieces. These aren't going away.
Random Appropriations 
In the early days of the blog, these were my bread and butter. This will be a collection of images/products/whatever that show how ubiquitous these stereotypical images are–each of them alone wouldn't necessarily be wildly offensive (though many of them are), but collectively they demonstrate how society views Native peoples–as a series of stereotypes that don't represent who we are at all. They also offer me a chance to use my snarky sarcastic voice. Which is fun.
What I'm reading
I'm excited about this idea–as an "academic," I read a lot. Books, scholarly articles, government reports, you name it. I want to use this space to share what I'm reading (along with my thoughts/critiques), as a way to help me process and wrap my head around things for my own scholarly writing, but also to share the wealth and make some awesome scholarly research more accessible and applicable. I want to put a focus on articles that aren't necessarily behind a paywall, so if you're an author and willing to make your piece accessible for free, let me know!
Ask Native Approps
I get so many awesome, thought-provoking questions in my inbox. I am horrible about responding. So horrible. I'm sorry. A lot of it is because I don't want folks to think that my opinion is the all-knowing-Native-opinion, and I worry about people going off into the world doing problematic things because I might have accidentally given them "permission" in my response. So, instead, I'm going to put some select questions on the blog (with permission), offer my initial thoughts, and then open it up to the community in the comments–so hopefully we can get a bunch of perspectives on these important quandaries, and get some constructive advice that might help a lot of readers in similar situations. I also see this as a space where I can invite some guest voices too, to bring in alternate perspectives and ideas.
Positive Representations
I've been trying this year to offer more counter-narratives, counter-images, and #positiverepresentations to push back against the negative ones that I feed y'all constantly. I realize that I'm tearing apart these stereotypes, but I'm not providing anything to replace them with. The beautiful, the powerful, the strong, the nerdy, the modern, the resilient–these are the people and stories I know in Indian Country, but most people don't get to see. So I'm going to make a concerted effort to center these positive representations in this space.
misrepresentations round-up
I come across so many articles and kickstarters and announcements I want to share, but don't always have time to post on FB/Twitter. I'll still continue to utilize those other social media platforms, but I'm also going to start a regular round-up of sorts, where I can gather together some thought-provoking or well-done pieces. Additionally, folks can also share other interesting readings in the comments.
There might be more/less of these categories as I try it out, so we'll see what happens.
Last, but not least, I have an AMAZING new logo/FB cover/color scheme/tagline that I'm going to be rolling out soon. My friend Victor Pascual, DGTL NVJO himself, did such great work and I can't wait to share (sneak peak is at the top of the post). So while the awkward Italian graffiti and bright orange have served me well, it's time to update, modernize and move into this new chapter. The redesign piece might take me awhile, but I'm considering rolling out in stages. I have a problem with wanting things to be too perfect, when "good" or even "great" would be just fine. I'll work on it.
In addition to the design side of things, I'm going to be working on the infrastructure/behind the scenes things too–fixing the "categories" and "tags" to make searching for relevant posts easier, fixing links and photos that got messed up in the move to wordpress over a year ago, adding info pages, making a newsletter so you don't have to come back to the blog to see when things get posted, and more.
Thank you, as always, for being on this journey! I'm excited, and I hope you are too.
So how can you help? You can submit things to me at nativeappropriations@gmail.com. Just put the category in the subject line! Yay! The success of many of these also relies on community participation, which makes me happy.