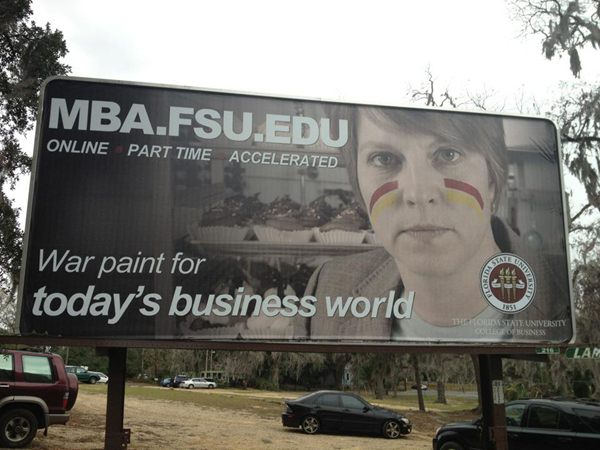 Florida State University (home of the "Seminoles") has unveiled a new billboard for their MBA program. I always wonder how these types of things make it through so many layers of approval. Kirsten who sent it over said this has been their slogan for awhile, apparently. While we're at it, have you seen the new commercial made by students in FSU's College of Motion Picture Arts?:
Yeah. "A spirit roams these parts…a spirit of respect." Respect for who, exactly? 

Programming note: I'm going to be trying something a bit new (or old, if you're a long-time reader of the blog) where I share a lot of these "random appropriations" in between longer blog posts. I'm not going to go through and deconstruct all of them, it's more to share the ubiquity of these images and how pervasive they are in our society. But I always welcome conversation in the comments!
(Thanks to Kirstin for the image, and everyone who sent me the commercial!)