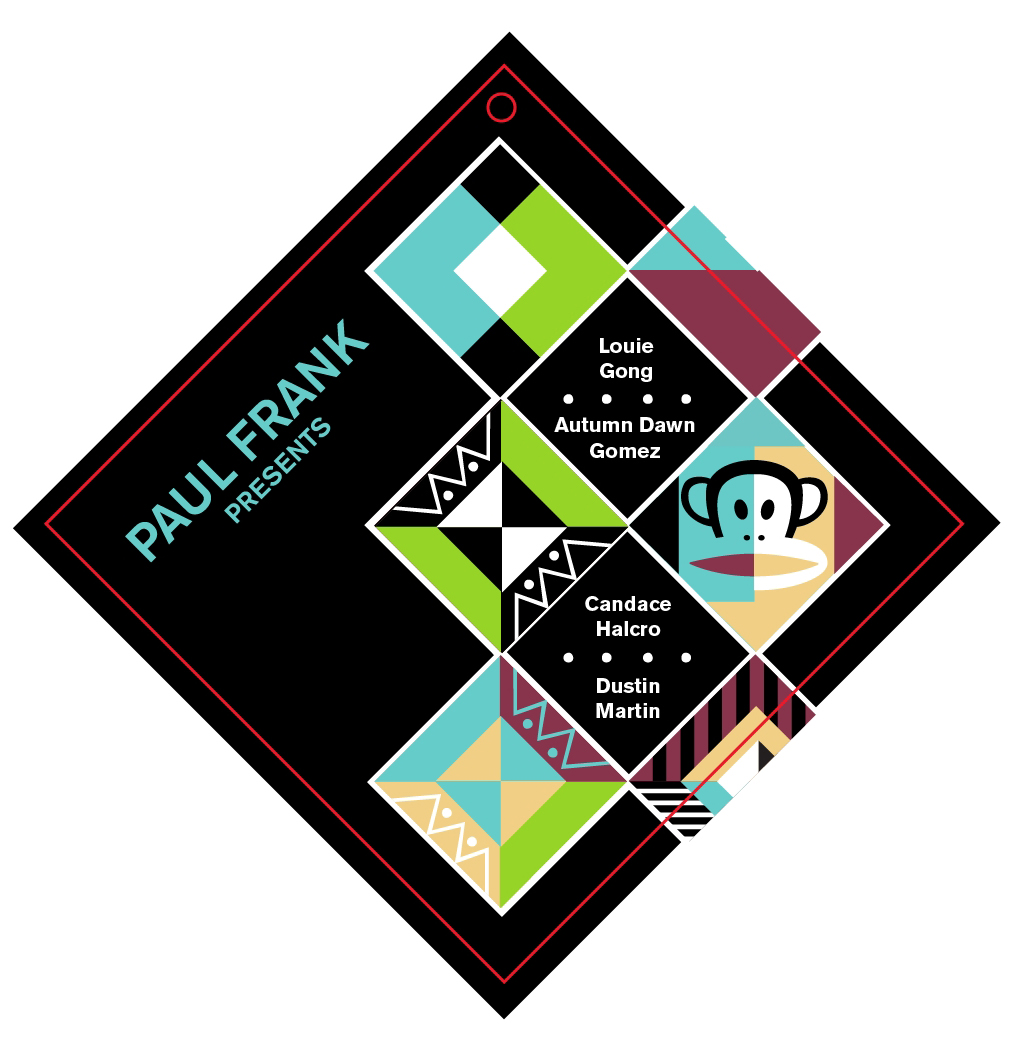 Pull up a chair, I'd like to tell you a story. A long, long time ago (actually back in September), Jessica Metcalfe of Beyond Buckskin fame, got a google alert for "Native American" and "Fashion." She was led to a press release from a party. A party that caused all of the brows of Indian Country furrow, and angry clouds full of lightning to form above our heads. This was the party: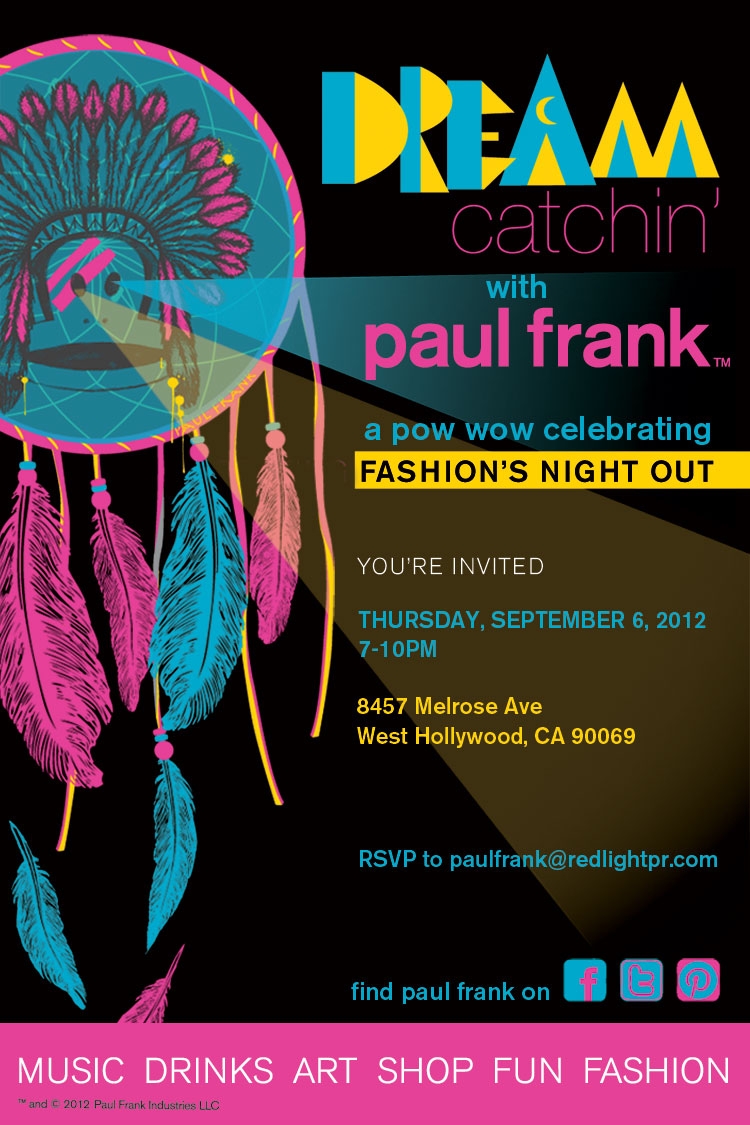 After she posted a picture to facebook linking to over 1000 images of party-goers mock-scalping and playing Indian, I wrote this post. She wrote this post. Here's an excerpt from my open letter to the company about why this was wrong:
The bottom line is this: your event stereotypes and demeans Native cultures, collapsing hundreds of distinct tribal and cultural groups into one "tribal" mish-mash, thereby erasing our individual identities and contemporary existence. Until 1978 with the passage of the American Indian Religious Freedom Act, Native peoples could be arrested for practicing traditional spirituality–many aspects of which you mocked in your party theme. While the theme may have seemed "fun" and "playful" to you, to me as a Native person, it just represents our continued invisibility. When society only sees us as the images you presented, it means that our modern issues of poverty don't exist, nor do our modern efforts like schooling and economic development through sovereignty and nation building. We have sophisticated tribal governments and communities, but how will we be able to be seen as modern, successful people if we are continually represented through plastic tomahawks and feathers?
Then Paul Frank deleted the images and apologized on FB and twitter. We thought that was that. But then, we each were contacted by the president of Paul Frank, Elie Dekel. We set up a phone call. Here's what happened (an excerpt from this post):
The phone call went so much better than I could have even imagined. Elie was gracious, sincere, and kind from the beginning, and truly apologetic. He took full responsibility for the event, and said he wanted to make sure that this was something that never happened again, and wanted to learn more so he could educate his staff and colleagues. We talked about the history of representations of Native people in the US, and I even got into the issues of power and privilege at play–and the whole time, he actually listened, and understood. Such a refreshing experience.

I could go on and on about the call, but enough background, here are the incredible, amazing, mind-boggling action steps that the company has taken and has promised to take in the near future:

– They have already removed all of the Native inspired designs from their digital/online imprint

– The company works off a "Style Guide" that includes all of the digital art for the company, and then separate manufacturing companies license those images and turn them into products. Elie and his staff have gone through the style guide, even into the archives, and removed all of the Native imagery, meaning no future products will be produced with these images.

– They have sent (or it will be sent today) a letter to all of their manufacturers and partners saying none of this artwork is authorized for use and it has been removed from their business

and the MOST exciting part:

– Paul Frank Industries would like to collaborate with a Native artist to make designs, where the proceeds would be donated to a Native cause!

Elie said he wants to learn how this can be done in an appropriate and respectful manner, and that they're not "looking to profit" from this. On top of it, we've set actionable next steps to make all of this happen, and he's even assigned staff members to stay on it so it doesn't slip through the cracks.
We were delighted. Jessica and I then embarked on a 9 month journey of monthly conference calls, hundreds of emails, and lots of back and forth to make this collaboration a reality. It wasn't easy. There were many points that made us uncomfortable, things that challenged us, the designers, and negotiations that took a lot of trust. Jessica definitely pulled much of the weight, using all of her awesome Native fashion contacts, and this would not be happening if it weren't for her, the designers, and our super nice contacts at Saban brands (the parent company of Paul Frank). We, and the designers, did this all for the experience and the awareness, no money was involved.
So today, the press release came out announcing the collaboration(!), and I'm thrilled to share it with you.
Throughout this whole process, I've been impressed with PF's ability to admit they were wrong and learn from their mistakes. Something that I think all of us struggle with, and is even harder for a huge multi-national company to do. From Day 1, Elie admitted they messed up, and was willing to do all they could to make it right. But, on the other hand, Jessica and I had to push a bit at times to keep the beginning in mind. I'll come back to that. Here's the press release in full:
LOS ANGELES, June 18, 2013 /PRNewswire/ — Paul Frank announced today its first-ever "Paul Frank Presents" fashion collaboration with four Native American designers from different tribes and regions across the country. Set to debut in August 2013, the collaboration fuses the iconic Paul Frank brand with four different artists' aesthetics, each rooted in their heritage. The collection, which will include a tote bag, hand-beaded sunglasses, graphic tees and Hama bead jewelry is an expression of the Native American culture and a way for the artists to integrate their perspective and tribal identity into fashion.

Drawing inspiration from their communities, each artist is bringing to life a visual identity with roots from their culture. Louie Gong, a designer from the Nooksack tribe who creates custom drawings and paintings on materials, is creating a silk-screened canvas tote bag for the collection. Candace Halcro, from the Plains Cree/Metis tribes, is skilled with the classic Native American beading technique and will showcase her talents on authentic Paul Frank sunglasses. Dustin Martin, a graphic T-shirt fashion designer from the Navajo tribe, is using a phrase taught to him by his grandfather to inspire the prints of the famous Paul Frank character, Julius. And Autumn Dawn Gomez, a jewelry designer from the Comanche/Taos tribes, is creating accessories inspired by various landscapes, which have impacted her life.

"We're honored to be working with such talented and enthusiastic designers for this fashion and accessories collection," said Elie Dekel, President of Saban Brands. "Each artist has really captured the whimsical and fun energy of the Paul Frank brand and incorporated it into their designs for the line. We are so excited to share these items with Paul Frank fans very soon!"

To unveil the collection, Paul Frank is partnering with the Institute of American Indian Arts (IAIA) Museum of Contemporary Native Arts (MoCNA) to host an event in Santa Fe, New Mexico on August 16, during SWAIA's annual Indian Market Week. The event will showcase each of these designers and preview their limited edition pieces for the Paul Frank line for the very first time. These items will then be sold in the MoCNA Store.
Super exciting, right? We have four amazing designers, Louie Gong, Candace Halcro, Dustin Martin, and Autumn Dawn Gomez, and we're having an awesome launch event at Indian Market in Santa Fe (which you should all come to!).
I also have some thoughts (what? Adrienne be critical of something? noooo). I'll admit I'm treading on difficult ground here, and I'll be honest about that. I have some initial reactions, and also have ongoing relationships with everyone involved, and am still very much excited about this collaboration and have enjoyed working with Paul Frank overall.
I don't know if it struck you, but noticed right away an omission from the press release. There's no mention of why this collaboration came about. I wouldn't expect a whole re-hashing of the "Dream Catchin' Powwow" fiasco, but maybe a mention of the fact that this collaboration came in response to an insensitive party?
I'm about to go all PhD on you here, so bear with me, but Dr. Bryan Brayboy at ASU often uses the term "Genesis Amnesia" (from Pierre Bourdieu) to discuss how, especially in regards to Indigenous and colonized peoples, we often forget the beginning. Everything becomes normalized–the power structures, the historical narrative taught in schools, policies towards Indigenous Peoples–and society accepts this as "the way it's always been" and stops wondering why. Hegemonic power structures rely on us forgetting the beginning. Native peoples are "poor" and "alcoholics" because they are "lazy" or "unmotivated," not because of centuries of systematic policies that have worked to put us in this position. Hipster headdresses are a fashion trend because they're "fun" or "playful," not because centuries of colonialism have painted Native traditions and spirituality as inferior and stripped the objects of their sacred origins, leaving them up for grabs.
So what does that have to do with Paul Frank? As much as it feels uncomfortable, we can't forget the beginning. We can't move away from the fact that this collaboration was born out of community mobilization and Native activism against a hurtful, racist party. Because if we erase that beginning, 20 years from now, Paul Frank is just seen as the happy company that collaborates with Natives–which is great, don't get me wrong–but that takes away the power of what has been accomplished here. Remembering the origins reminds us of the inherent power structures in society (and therefore the fashion industry), that it took hundreds of angry voices, Native and non-Native, working together to move us forward this far. Remembering the beginning is how we continue to move forward together. History is written by those in power, so we need to continue to push to have our version shared and not forgotten.
I know that seems a little heavy for an exciting day–but I've got a critical lens I can't turn off, and it wouldn't be fair for me to just let you celebrate a big win for Indian Country without giving you something to think about. ha.
Thank you to all of you who have supported this collaboration throughout the last 9 months, to Jessica, to the designers–Louie, Candace, Autumn Dawn, Dustin, to Kelsey, Rebekah, Elie, and the rest of the team at PF, you have all been a pleasure to work with, and I'm so grateful that this has come together. Elie from the start had said that he hoped this could be a model for other companies to follow, and I really think it has been. I hope other companies follow suit, and that this brings to light the power of working with Native designers, and Native folks represent themselves in the fashion industry.
Hope to see you in Santa Fe!
Earlier:
Paul Frank Offends Every Native Person on the Planet with Fashion Night Out Dream Catchin' Powwow (9/9/12)
Paul Frank Party Update: Am I dreaming? (9/14/12)
From Beyond Buckskin:
Paul Frank's Racist Powwow (9/9/12)
Paul Frank Update-Jan 2013 and Beyond (1/16/13)
Paul Frank x Native Designers (6/18/13)