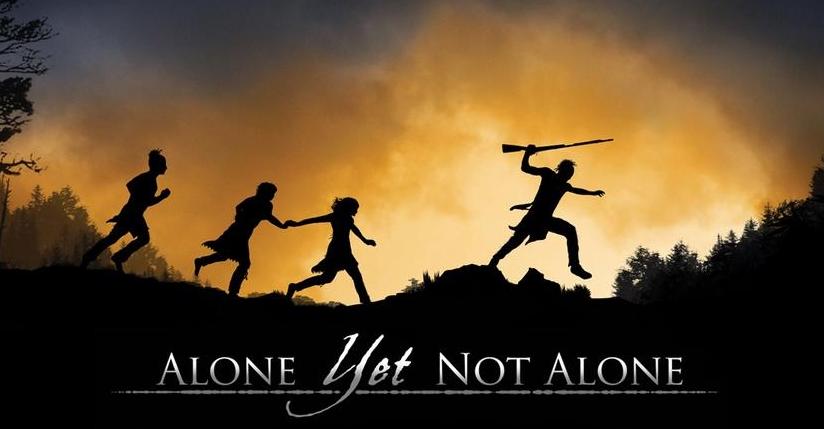 Shhh. Don't tell my committee I'm blogging. My dissertation is due, like, reallllllly soon. Just a quick post. I promise.
Today, the list of nominees for the Academy Awards was released. I would just like to draw your attention to two of them.
"Best Makeup and hairstyling": THE LONE RANGER. (What?!?! arghabduVBIDslfdjlkm)
and
"Best Song": "Alone yet not Alone" from the movie "Alone yet not Alone" (We'll get to this in a minute. hold on. it's a doozy.)
"Best Makeup and Hairstyling": The Lone Ranger for best makeup and hairstyling seems like kinda a sick joke, don't you think? I saw the movie, unfortunately, and it's really just a bunch of old-timey wild west dudes and Helen Bonham carter, and there is nothing remarkable about their hair or makeup. Unless the greasy-not-showered look is like really difficult to do or something. Here's Bonham-Carter's look, if you're curious. I wouldn't call it oscar worthy: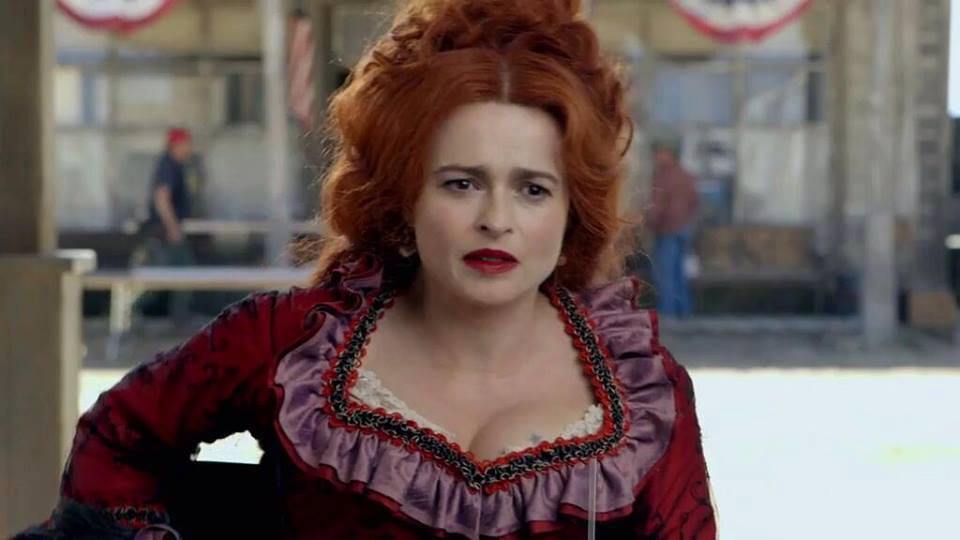 So then I am left to ascertain that the academy is honoring either the super-hurtful-and-offensive fake cleft lip they gave the bad guy, Cavendish: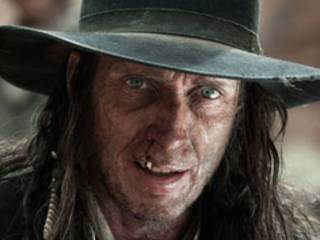 Or this mess that we talked about ad nauseam because it amounts to REDFACE:
(And for those of you new to the blog or need a refresher, here's all my Tonto coverage: my initial reactions, why you should care about Tonto when there are "bigger issues" out there, tearing apart Depp's reasoning over his costume choices, the controversy I dealt with for writing about Tonto, Armie Hammer's comments about Indians loving the movie, and the big review of the film):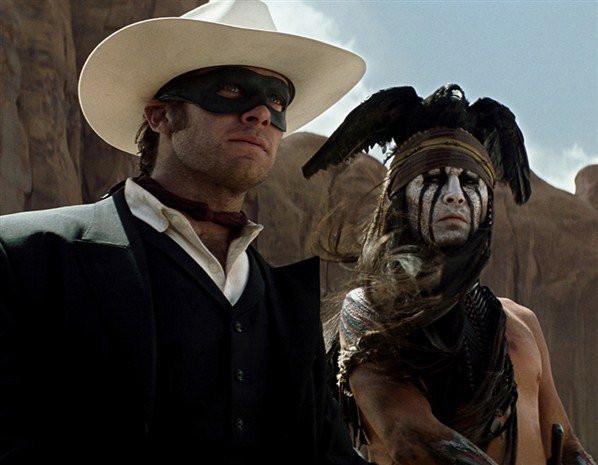 So, just to recap. The Lone Ranger, one of the biggest film flops of 2013 (haha), is being honored for its brilliant use of redface? What kind of world do we live in? Oh, I know. One that makes a movie called "Alone yet not Alone".
"Best Song"–Alone yet not Alone: I'm not going to go into everything that is wrong with this movie. It could be another dissertation. But, here are some images to help you out. First, the trailer:
Next, the movie poster (a different version also pictured at the top of the post):
Some of the film credits for the "Indians" (not pictured, "medicine man," and "friendly Indian warrior"):

And the movie synopsis from IMDB, with key points bolded:
The year is 1755, and the English colonies are being ravaged by the atrocities of war. Opposing European powers have clashed over the fertile Ohio valley, and entire families are devastated by the ensuing violence. Hostile native tribes are raiding the vulnerable frontier farms, and two young sisters are among those taken captive. While hoping for rescue and return to their home, they are comforted with the words of a family hymn: Alone Yet Not Alone. But when the sisters are suddenly and cruelly separated, their tender faith is brought to a stretching point. Forcibly immersed into a primitive foreign culture, the older sister, Barbara, clings to her beliefs. Yet now a deeper fate threatens, and she makes a difficult decision: to risk her life in an attempt to escape. Pursued by a relentless and cunning warrior, Barbara and her three fellow captives must cross over two hundred miles of raw wilderness in their effort to reach friendly territory. Will their courage and trust in God be enough to see them through? And if they do succeed, will they find their family? Will Barbara ever see her sister again? Alone Yet Not Alone depicts the riveting true story of a family at a critical juncture in our nation's history.
Ugh, just reading that throws me into a NATIVE HULK RAGE. This article sums up wtf this movie is and why you haven't heard of it. The actual song is linked at the bottom of the article, if you can handle more than 20 seconds (I couldn't).
Whatever. So what have we learned today that we didn't already know? Nothing. We learned that the Academy Awards is racist. It always has been. 94% of the voting members of the academy are white. So both the Lone Ranger and Alone yet not Alone feed into the colonial fantasy BS that dominates hollywood stories about Indians. Which my lovely friend @ChiefElk so succinctly summed up when she tweeted this to me this morning: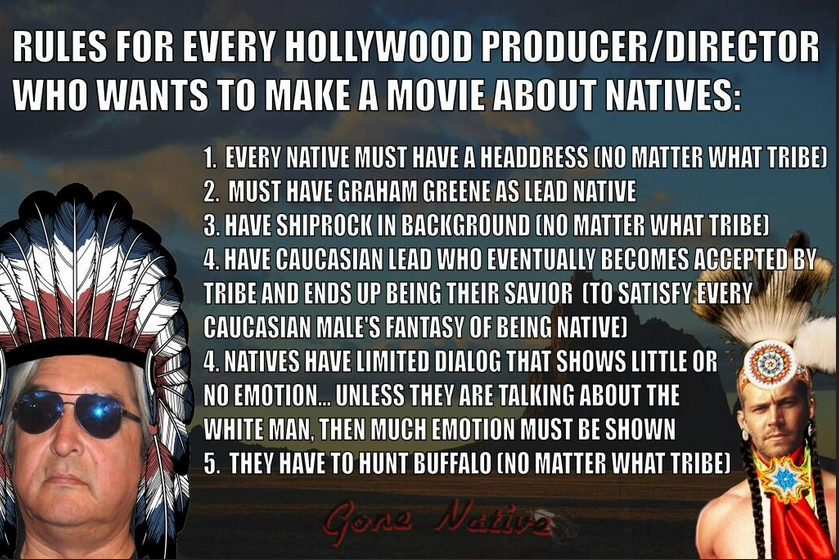 The other thing that majorly sucks is that "Alone yet not alone" would have just quietly slid into obscurity because it looks like the worst movie ever, and only had a tiny release to the "christian market" (whatever that is). But now with an Oscar nod, a whole lot more people are going to be seeing it. Blegh.
Welcome to 2014, where we give Oscars for redface and songs from Christian colonial fantasies.
Back to the grind.
ETA: I forgot to mention that there is a tiny bit of justice in all of this–Johnny Depp was nominated for a "worst actor" Razzie this year for his work in Lone Ranger.