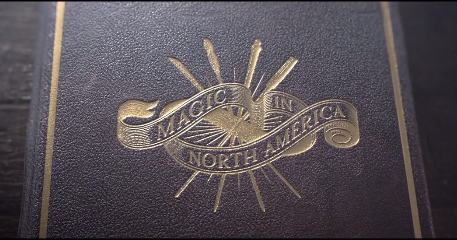 Remember back in June when it was announced that the new Harry Potter prequel-of-sorts had an American Wizarding school? Remember how I was concerned? If you don't, here's a link to that post. Basics of my argument were:
The problem, Jo (can I call you Jo? I hope so), is that we as Indigenous peoples are constantly situated as fantasy creatures. Think about Peter Pan, where Neverland has mermaids, pirates…and Indians. Or on Halloween, children dress up as monsters, zombies, princesses, disney characters…and Indians. Beyond the positioning as "not real," there is also a pervasive and problematic narrative wherein Native peoples are always "mystical" and "magical" and "spiritual"–able to talk to animals, conjure spirits, perform magic, heal with "medicine" and destroy with "curses." Think about Grandmother Willow in Pocahontas, or Tonto talking to his bird and horse in The Lone Ranger, or the wolfpack in Twilight…or any other number of examples.

But we're not magical creatures, we're contemporary peoples who are still here, and still practice our spiritual traditions, traditions that are not akin to a completely imaginary wizarding world (as badass as that wizarding world is). In a fact I quote often on this blog, it wasn't until 1978 that we as Native peoples were even legally allowed to practice our religious beliefs or possess sacred objects like eagle feathers. Up until that point, there was a coordinated effort through assimilation policies, missionary systems, and cultural genocide to stamp out these traditions, and with them, our existence as Indigenous peoples. We've fought and worked incredibly hard to maintain these practices and pass them on.

So I get worried thinking about the message it sends to have "indigenous magic" suddenly be associated with the Harry Potter brand and world. Because the other piece I deal with on this blog is the constant commodification of our spiritual practices too. There is an entire industry of plastic shamans selling ceremonies, or places like Urban Outfitters selling "smudge kits" and fake eagle feathers. As someone who owns a genuine time-turner, I know that marketing around Harry Potter is a billion dollar enterprise, and so I get nervous thinking about the marketing piece. American fans are going to be super stoked at the existence of a wizarding school on this side of the pond, and I'm sure will want to snatch up anything related to it–which I really hope doesn't include Native-inspired anything.