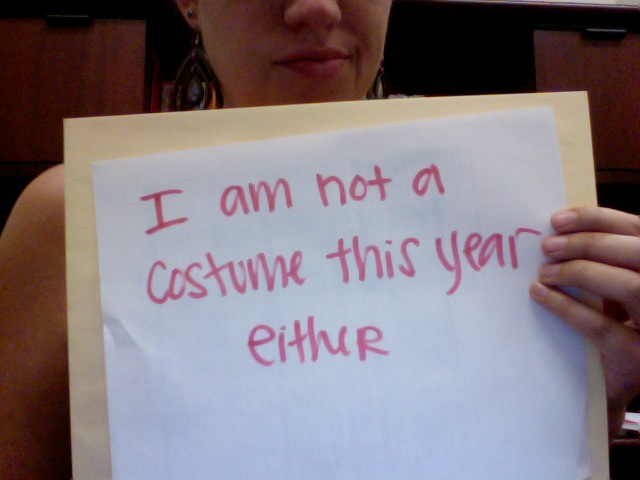 As part of my Halloween series, I'd like to try something a little different. The last couple of days, my 2011 post, "Open Letter to the Pocahotties and Indian Warriors this Halloween," has started to make the rounds again. The first time I posted it, it caused such a firestorm I had to shut down comments (after it hit something like 500), and I even had to write a follow up post clarifying and confronting some of my own hesitancies with the post. I read it now, two years later, and my reaction is a little different–I stand by my words, and am still very confused as to how this particular post still stirs so much vitrol and hate toward me as a person. It's started up again, which apparently is now an annual tradition. Here are a couple of the more benign samples from twitter–I actually got called the c-word by one troll today over the post–if you're interested.
So I thought I'd re-post the original letter, with some annotations and commentary, and let's figure out together what it is about my language that causes white folks to get real, real mad and defensive, shall we? Yes, I guess I'm performing a rhetorical analysis, on myself. I'm writing a dissertation right now, remember? I'm in crazy academic mode and I can't get out. Original post in block quotes, thoughts below each.
Dear Person that decided to dress up as an Indian for Halloween,
Ok, pretty basic start. Notice it doesn't say "white person," it doesn't say "racist person," just person.